What a journey! Fun, thrilling exciting journey. I had my ups and downs, moments of exhilarations and moments of self doubts. Writing the stories, pushing my limits, writing a good post and thinking 'wow, I won't be able to recreate the magic. Writing a not so good post and thinking I'm doomed.  The most wonderful month of this year so far.
In March, Aesha germinated  the idea in my mind to participate in A2Z. In her words I 'deserve a bigger audience'.  I wasn't sure whether to take up the challenge or not, as I was busy with my son's exams. But just at the last moment decided to go for it, prepared myself for the 'worst-case scenario'. The challenge started, the first post garnered a great response from fellow bloggers.  I knew I have to finish it, no matter what. There was no looking back.
I'm grateful to Blogchatter for providing the platform. Without their constant support, completion of the challenge wasn't possible. I got the opportunity to showcase my stories and got to know some mind-blowing blogger friends. Sorted alphabetically , one thing I learnt from #BlogchatterA2Z is to ALWAYS sort alphabetically.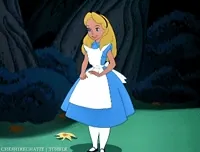 *I'm sorry if I forgot to mention anyone.
All of you rock, I learnt a lot from you guys. For an introvert like me, this was the best way to engage with likeminded people. Thank you for being there for me. It was great knowing you people. My heart is full of gratitude for each one of you. I would like to end the post with my favorite quote from the movie casablanca- I think this is the beginning of a beautiful friendship.