She named the Killer Mx X. X as she didn't know the name of the killer and Mx for Mix as she wasn't sure about the killer's sex either.
Anna got a call from Carl, the forensic expert. He informed about the traces of blood found in one of the wash rooms, which matched with Susanne's. He also told her about a single yellow sock found in the washroom drain pipe, which had blood stains on it. Blood again matched with Susanne's. He tried to extract DNA from the sock but no hair or skin was found for the analysis. She asked him to attempt touch DNA analysis, as a simple act of picking up an object or touching a surface can lead to the identification and apprehension of a criminal. Carl also informed her what she already had expected, there were fingerprints of so many people all over the place and didn't pass as evidences.
Next, she called Rob and asked him to arrange the handwriting samples of all the suspects and get them to the handwriting expert along with the threat note that she had received. Rob informed Anna about the call records. No anomaly except some calls made to a public phone booth by one of the suspects.
She checked for the IP address from where the threat email had originated from. She tracked the email but she couldn't get the real IP address as the user had masked it using VPN service.
She needed a break from all this. She went to take a shower. Warm water refreshed her and suddenly something struck her. She quickly wrapped a towel around herself and ran to her laptop. She typed an email to the sender of the email. Added a gif with the message I'm waiting for your next move.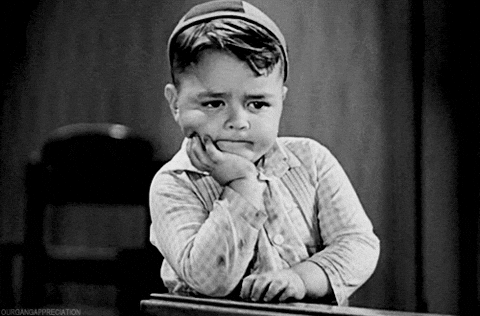 She encoded the gif image. When clicked on, it could extract the correct IP address, in case the sender had turned off the VPN routing. She also called the cyber cell to help her extract the actual IP address.
Words are windows to mind, words represent thoughts. Anna also looked for word clues, apart from looking for the evidences. Word clues often reveal the behavioural characteristics of suspects. Words could also mislead you, many a times smart criminals might throw red-herrings and even lies. She knew it was important to give the suspects a chance to tell their stories with their truths and lies. This gave her an opportunity to understand the suspects and the reasons of lies. Anna sat with her files, documents, evidences, call records and pages from her diary scattered on her bed. She knew there were some red- herrings as well. Her head was throbbing due to so many dots and numerous unsuccessful attempts to connect those dots.
She stacked all the key evidences against each suspect.
There were several clues against Tom- 1) He was not mourning wife's death, he even didn't look sad. 2) His face colour drained, when he learnt about the new will. It appeared like his plan failed 2) He was collecting proofs of David and Susanne's extra marital affair. Why? 3) He admitted that Susanne wanted divorce, in which case he would be a big loser.
Most of the evidences were against David -1) Everybody pointed towards David. 2) Anna had proofs that David was scamming Susanne in his art-dealings. 3) He had mafia-links, which raised suspicion for the crime 4) Latest legal will of Susanne named him as the sole beneficiary, incase something untowards happened to her.
Clues against Olivia- 1) She said that she forgave Susanne which Anna doubted 2) Anna couldn't extract much reaction from Olivia about David and Susanne. It almost seemed that it didn't matter to her.
Clue against Amy- 1) Her call records showed calls on a public booth exactly till the date Susanne died, which was suspicious. 2) Amy was jealous and crazy which was a dangerous combination.
Clue against Alex- 1) He gate-crashed the party and had no other source to corroborate that Susanne wanted him to stay for the party.  2) He pushed susanne to almost death, which he claimed to have no recollection of. 3) Anna's guess was that the calls that were made to the public booth were for Alex.
to be continued…
*This is the chapter # 7 of the series Murder in a Palace
---
(c) 2018 PRIYA BAJPAI ALL RIGHTS RESERVED
Picture Courtesy: Canva
Read my previous posts for #BlogchatterA2Z
An Archaic world, Blueprint, Crush, Dazzled, Eyes, Falling Teardrop…, Geisha, Horrific Holocaust, I'm II, Jigsaw Puzzle, Killer , Love, Mia of Maya, Neil's Shoe , Oseye- Archaic world II, Parallel Universe, The Quiet Room, Rain starts to Pour…, Shh.. Sleuth is Hunting, Twists and Turns, Unicorn Friends, Vestigial Organ, Whodunit