Next morning when Anna woke up, she made herself a strong coffee. She turned on her laptop to check her mails. She got an email "you are dead" along with a gif.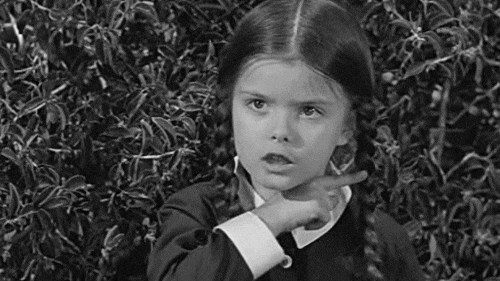 She smiled, she was enjoying the game. She called cyber cell and gave them access to her email id to nab the sender. The cyber cell informed that the IP address of the previous email was not yet disclosed by the VPN service provider yet. They told Anna that the company asked for a written instruction from the National Cyber Crime Unit head-office. They also confirmed that her gif was opened but using the VPN. So, programming the gif didn't work.
Anna drove to David's house one more time as she had to ask him questions which she couldn't ask earlier.
She rang the bell, and David opened the door. He guided her to the living room.
Anna started, "Everybody suspects you."
"Well that doesn't make me a murderer, does it?", David justified.
"Why is everybody doubting you?", Anna questioned.
"May be they are jealous. Since I am the only one who didn't feel victimised by her", David argued.
"What do you know about Amy and Alex?", she asked.
"Alex is my brother in law but we don't get along. I believe he loved Susanne a lot. I don't know Amy that well to comment about her. If I am right, they are seeing each other. However, I also feel they avoid being seen together as a couple. I think they find solace in each other's company", David answered, and Anna detected hint of sarcasm in his tone.
"What about Tom?", She interrogated.
"I don't understand him at all. Susanne was really upset with him. He used to be busy in his own world. He was going around with other women. And used to doubt Susanne", he replied.
"What do you have to say about the art collection that you sold her?", Anna came to the point now.
"What about it?", David questioned back.
"Were they overpriced or not?", Anna asked.
"They were. They certainly were exorbitantly overpriced. Every other trader does that. This still doesn't make me a murderer", David reacted.
"It could be a strong motive. Maybe she got to know about it? ", Anna asked.
"Anna you are crossing line now. I have been cooperative so far. You are accusing me without any base or evidence. Next time we speak it will be with my lawyer", with that he got up and opened the door, gestured her to leave.
Before leaving Anna said, "Tomorrow at the palace 10 am. With or without your lawyer, your choice".
Anna picked her bag and left Clark's house. She called Rob. He was at office with the party pictures on the day of the murder. She told Rob to call all the suspects to the palace at 10 a.m., the next morning.
When Anna reached office, Rob had already stacked all the information Anna had asked for, on the table. She directly went to the laptop to check the pictures of the murder day. She opened her latest software to zoom the pictures. In few minutes only, she found the yellow sock. Handwriting expert also came up with the analysis about the note's writer. Now touch DNA was the only important report she had been waiting for.
She thought to herself let's see who is dead now.
to be continued…
*This is the chapter # 8 of the series Murder in a Palace
---
(c) 2018 PRIYA BAJPAI ALL RIGHTS RESERVED
Picture Courtesy: Canva
Read my previous posts for #BlogchatterA2Z
An Archaic world, Blueprint, Crush, Dazzled, Eyes, Falling Teardrop…, Geisha, Horrific Holocaust, I'm II, Jigsaw Puzzle, Killer , Love, Mia of Maya, Neil's Shoe , Oseye- Archaic world II, Parallel Universe, The Quiet Room, Rain starts to Pour…, Shh.. Sleuth is Hunting, Twists and Turns, Unicorn Friends, Vestigial Organ, Whodunit, Mx. X